Celebrity Drug Overdoses
I knew that there have been a few deaths of famous people involved in drugs, but when I started to look in to it I was absolutely shocked to learn how many there were.  A very serious problem exists and shows no sign of stopping.
John Belushi, died in 1982 from a combined injection of cocaine and heroin known as a "speedball". Best known for his roles in "Animal House" and "The Blues Brothers". He was also a cast member of "Saturday night Live" and the role of Dr. Peter Venkman in "Ghostbusters" was written for Belushi. Cathy Smith who was a groupie for "the Band" was charged with first degree murder for giving him the fatal shot. She was convicted of involuntary manslaughter.
Elvis Presley, died in 1977 from a violent heart attack. But it is widely believed it was brought on by combined drug intoxication(poly-pharmacy). Considered to be "The King of Rock and Roll" Elvis staged the first ever live concert via satellite and had at least 1 billion viewers, with another 500 million on a delay. He is one of the best-selling and most influential artists in the history of music.
Marilyn Monroe, died in 1962 from "acute barbiturate poisoning". Rumors and speculation that she was murdered still continue today, involving political figures such as JFK and his brother Robert. Arguably the most famous model and performer, Marilyn starred in many movies with other stars such as Clark Gable and Charlton Heston.
Judy Garland died in 1969 from an overdose of barbiturates. Her most notable performance was Dorothy in "The Wizard of Oz" and introduced the song "Over the Rainbow" to the world. Judy Garland is the mother of Liza Minnelli and star "the Judy Garland Show". The series was nominated for 4 Emmy awards.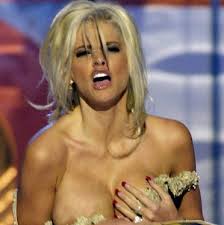 Anna Nicole Smith died in 2007 from "combined drug intoxication". It is worth mentioning that no illegal drugs were found in her system. Model, Sex Symbol, and TV personality she had her own show "The Anna Nicole Show" and was Playmate of the year in 1993. It was rumored that Anna never recovered from the death of her son Daniel and this led to her increased depression and overdose.
Heath Ledger died in 2008 from acute intoxication of a variety of narcotic drugs. He starred in many movies including "The Patriot", "Broke Back Mountain" and "A Knights Tale". His portrayal of the Joker in "The Dark Knight" was said by many to be his best work, and awarded him the Best Supporting Actor award. This was partly due to enormous public opinion and was given posthumously to his family.
It is unknown at this time the cause of death of Michael Jackson, so I have omitted his name from this list. But there is strong evidence to suggest that drugs played a role in his condition as well. It is apparent that money and status allows celebritys access to and abuse of various illegal and prescription drugs that is leading to their deaths. Is becoming a star destined to have a fatal outcome? Not for everyone, but for far too many that seems to be the case. I hope that future deaths can be avoided from this preventable cause.
61 Comments »
Blogroll

Listen to the Voices of Thunder
Recent Comments

Flickr Photos